I've been preparing myself for a little trip I'll be taking this weekend with a good friend of mines.  We're going to Oklahoma for the weekend at
Izumicon
.  I'll be in the artist alley doing the usual, selling prints and doing comissions.  I will most definately bring this new piece I finished recently: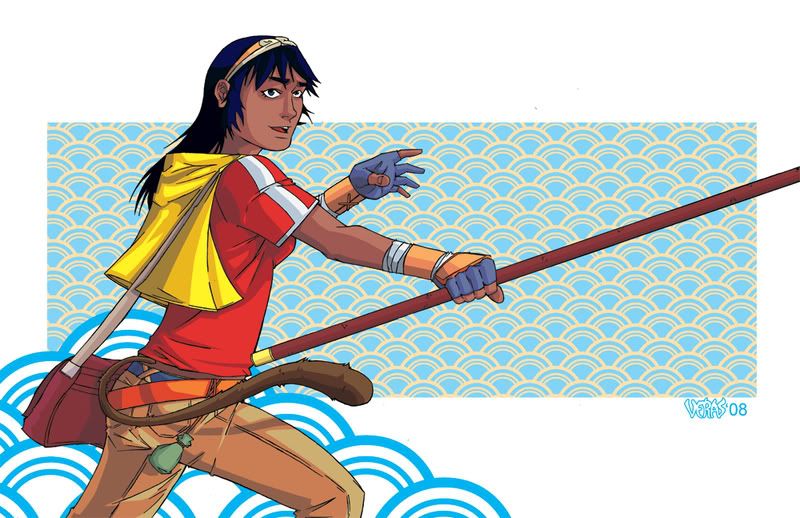 I may do some slight changes in the color, but this is how it will look.
I'm also done putting together a sketchbook for next year.  I pretty much compiled the best sketches, illustrations, and pages I've done in the past year.  It should hit the printers by new years.
Also, enjoy this Batman: